Hey guys!
i am BEYOND obsessed with Panic! at the disco's new single 'Miss Jackson' (feat. LoLo)
The film clip is fabulous and really captures the essence of the song (as well as showing us the beautiful Mr. Urie in one fine ass suit!)
Not only did I find this to be an epic and energetic tune but I felt instantly inspired to recreate the feel of the video in print and to embody the persona of 'Miss Jackson'
Here's some more inspiration for 'Miss Jackson'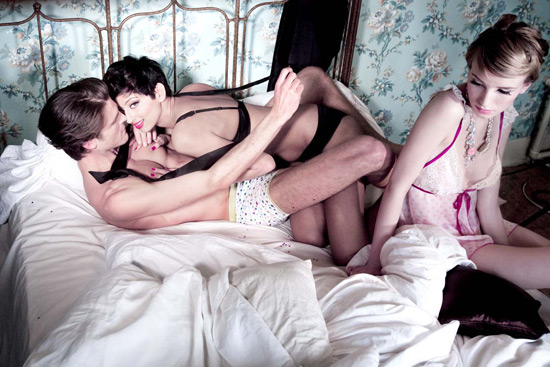 The idea of the photo shoot is very much centred around creating the character 'Miss Jackson' taking a lot of inspiration from BBC Sherlocks character of Irene Adler (pictured above) it's all about sex, corruption and the dirty things that happen behind closed doors. I'd love to shoot it in a cheap motel and have the model climbing out windows, putting on lippy in the vanity mirror and calling you over to the bed with a sexy stare (and a knife stashed behind her back)
It's about all things naughty but with an eccentric over abundance of crazy by using over the top hair, make up and props.
Definitely adding this project to my to-do list! Also leave me comment on how you feel about the song!
Until next time! xx